A little information about myself and this topic.
Hello everyone! I'm new to the forums and just barely got to trust level 1. I have loved reading the forums this far and wanted to contribute in my own way, so I decided that it could be fun to offer my own information on Vesteria through a Trello I made for my friends and I. I want to make it clear now though, that I am in no way trying to or attempting to compete with the Vesteria wikipedia.
---
What is Trello?
Trello lets you work more collaboratively and get more done. Trello's boards, lists, and cards enable you to organize and prioritize your projects in a fun, flexible, and rewarding way.
Taken directly from Trello's website which can be found here.
---
My Trello
The idea originated from preferring Trello as a means of finding information between my friends and I as well as me having more time on my hands now that I am currently done with testing.
My Trello offers practically all the same information that you could find on the wiki, maybe more, maybe less, you be the judge, it isn't a competition though.
Overview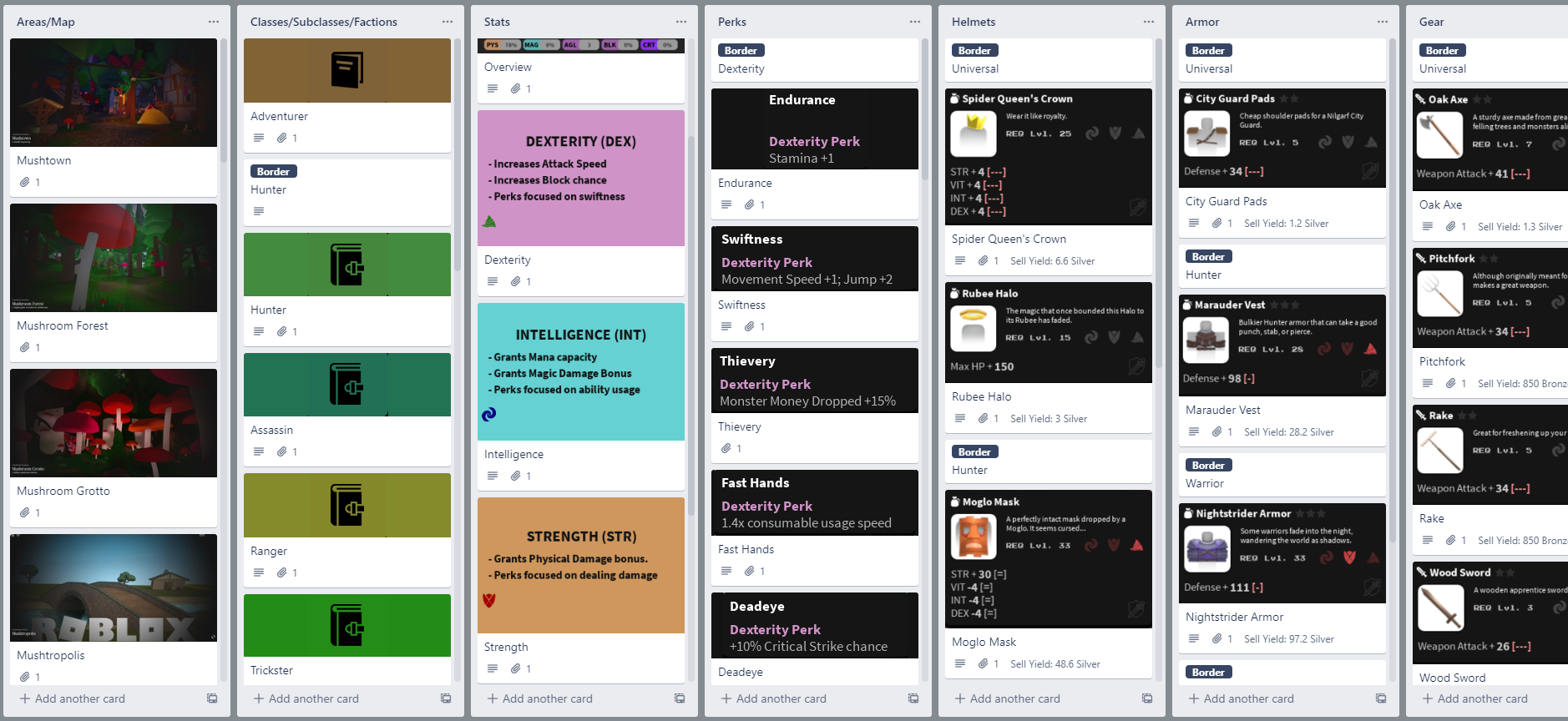 This picture is what you will be greeted by when you first enter the Trello
(Which is still under heavy construction and is missing lots of stuff.)
Everything you could think of is categorized and organized to the best of my ability. If you guys have any suggestions or recommendations however, I am all ears.
Offered Information
I structured this Trello to keep in mind the try-hards, no-lifes, min/maxxers, and mathematicians (or whatever you want to call them.)
Which means, I have made graphs, and went into detail about certain aspects of different things. Here's a good example: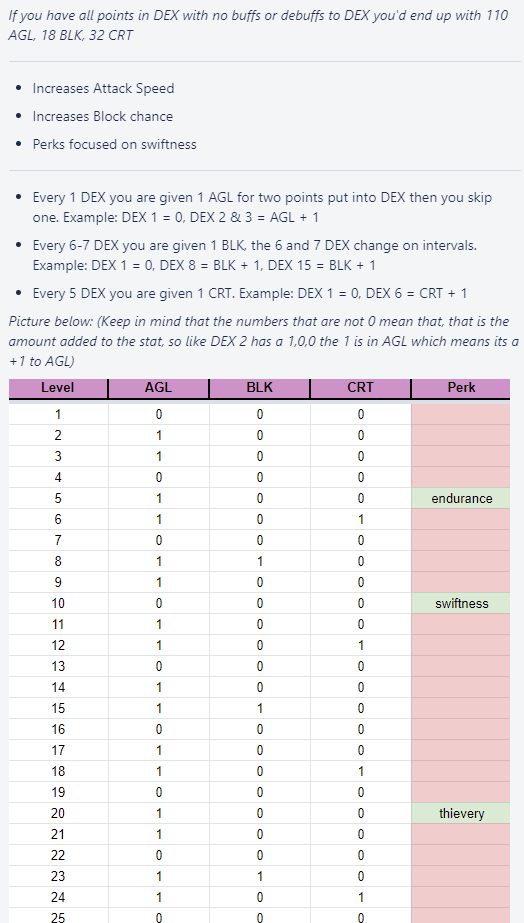 I also looked into every ability subclasses offer and took the abilities into mind at their max level.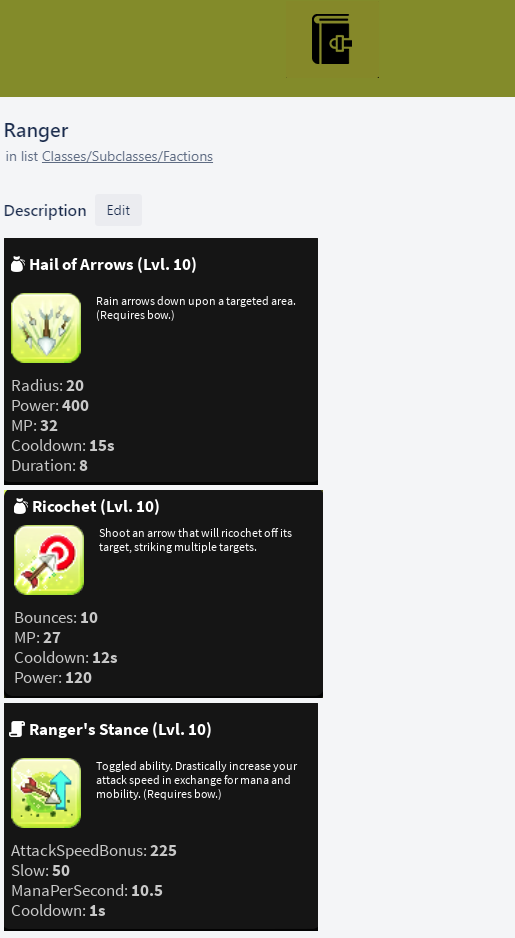 ---
The Future
If you somehow skipped over the part where I stated this was in progress or under construction and is heavily missing vital points of information, here is the part where I either remind you of that fact or tell you that now.
In the future I plan things like:
Monster information like levels, hp, and drop rates.
A ton more items for gear, armors, misc, and consumables.
More detailed information on subclasses, stats and abilities, with some gifs.
Lastly, guides to certain dungeons/events and locations within the game.
I'm also open to hearing feedback here on this topic as well as suggestions or recommendations.
---
Usage/TLDR
I'm new to the forums and I wanted to contribute with my informative Vesteria Trello that is currently in the works and is missing vital information. I'm not trying to compete with the wiki. You can use this for practically anything you want on information regarding Vesteria. The Trello board can be found here.
Thanks for reading my first forum post!